Nordic-Baltic Diversity & Innovation Conference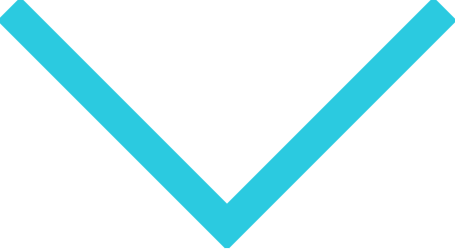 Following the success of the first Baltic-Nordic Gender Diversity and Leadership conference last year, we are excited to announce that the Diversity-focused event is becoming a regular annual event. Even though diversity is a broad topic, this year we will be focusing specifically on gender diversity. Gender diversity can accelerate financial performance, improve business resilience as well as higher employee engagement. In addition, diversity is a key driver of innovation and is a critical component of being successful on a global scale. Senior executives are recognizing that a diverse set of experiences, perspectives, and backgrounds is crucial to innovation and the development of new ideas. E.g. the preponderance of the evidence also shows that gender diversity can vastly improve innovation efforts. While giving women a larger role in innovation would be just and fair, it is also proven that it would improve overall performance. Moreover, innovation increases significantly when the workforce includes a nontrivial percentage of women in management positions. As the interest in how women in all fields of innovation can accelerate socio-economic sustainable development is gaining momentum, we are excited to invite you to join the conversation and are hereby inviting you to our second event dedicated to Diversity that is focused on Innovation.
Thus, this half-a-day conference will explore the aforementioned phenomena with specific case studies and success stories, focusing on the practical applicability, and will give you a chance to have a practical discussion on the matters of Diversity and Innovation in the Baltic and Nordic regions.
Join us!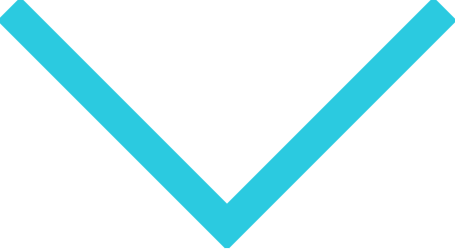 Meet the Conference Speakers
Ms Inger Buxton
H.E. Ambassador of Sweden
H.E. Ms Inger Buxton is the current Ambassador of Sweden to the Republic of Lithuania. She has held that office since September 2020. Prior to that, Ms Buxton served as Deputy Director-General and Acting Head of Department for Global Agenda Department at Ministry for Foreign Affairs. She is also the former chairperson of the ESDC Steering Committee and the Political Military Group in the Council of the European Union during the Swedish Presidency in 2009 and served as the Swedish representative in those groups in 2008-2010.
Marius Vaščega
Representative of the European Commission in Lithuania
As of 1 March 2022, Mr. Marius Vaščega is the Head of the European Commission's Representation in Vilnius and acts as the official representative of the European Commission in Lithuania, under the political authority of President Ursula von der Leyen. Before his appointment to Vilnius, Mr. Vaščega has been the Chief of Staff of EU Commissioner Virginijus Sinkevičius responsible for Environment, Oceans and Fisheries and led a number of initiatives related to the European Green Deal. Before that, Mr. Vaščega worked both in the Council of the EU advising rotating Presidencies of the Council and in the European Parliament. Mr. Vaščega has studied law, economics and politics and was practising law before Lithuania's accession to the EU.
Anders Paalzow
President and Rector, Professor of Stockholm School of Economics in Riga
Mr Anders Paalzow holds a Ph.D. in Economics from the Stockholm School of Economics. He has served as Rector of the Stockholm School of Economics in Riga and of the Stockholm School of Economics in Russia. His main research areas are: macroeconomics, economic growth, competitiveness, entrepreneurship and education. Mr Paalzow also serves as Chairman of the Board and Acting Director for the Baltic International Centre of Economic Policy Studies (BICEPS); as Chairman of Connect Latvia and member of the Board of the European Financial Certification Organisation. He is one of the editors of the Baltic Journal of Economics.
Lina Šiumetė
General Manager at Coherent Solutions Lithuania
Lina Šiumetė graduated from the Baltic Management Institute with a degree in Business Administration and Management and has a master's degree in Organizational Psychology from Vilnius University. For the past three years, Ms Šiumetė has been working as the Operations and IT Director at the credit management services company Intrum in the Baltics. Prior to that, she served as Head of Market Operations at Nasdaq and worked at Barclays Technology Center in Vilnius. Currently, Ms Šiumetė is also the Vice-Chair of the Swedish Chamber of Commerce in Lithuania.
Yacir Persson Chelbat
Founder of the Swedish Diversity Index Award / Project Manager at SEB
Yacir started his career within the military, he lived in 11 countries and speak 8 languages. Moved to Sweden 28 years ago. He has a master's degree in electrical engineering from LTH and he worked afterwards within the telecom sector, strategic security consultancy, Innovation and digital transformation and security management. Yacir held global positions such as Head of the project office (TAT), Innovation and business development director (Securitas, Octopus Security), and Chef digital officer (ARO group). He works now for SEB. Yacir is involved in different innovation initiatives and he is the founder of the Diversity Index Award, an organization established in 2012 and acting in Sweden (and Denmark)
Baiba Zuzena
Co-owner and Chairwoman of the Board at KIC - a learning and consultancy company
Having worked in the media industry for 15 years and developed a digital division of the business establishing TV3 as a leading digital entertainment company in Latvia, Baiba has a vast and recognised experience in the field. Media responsibility and business ethics as the cornerstones of corporate values; orientation on results always and the possibility to cooperate with world-class executives has helped her grow professionally. Now she is an entrepreneur and a passionate leadership expert who believes that constant self-development is the only way to reach excellence in anything you do. Baiba is also a Supervisory board member of Getlini EKO – the largest municipal solid waste landfill in the Baltic States.
Michael Emil Olinger
Department Manager, Operational Excellence & Nudging, at Danske Bank
Michael has over a decade's worth of experience in leading transformations in the financial sector. With a background in Change Management, Behavioural Design and Process Optimization, he has wide experience in leading teams of transformation consultants through projects aimed at improving processes, behaviours and compliance. Lately, his efforts have been focused on Danske Bank´s Process Delivery Centre of Excellence on how to design behaviour and include nudges in back-office operational settings to realize benefits and make banking processes faster and more efficient. He is a founding member of the Rainbow Network in Lithuania, as well as a Diversity & Inclusion trainer in the Bank.
Justina Klyvienė
Co-founder of Alter State
Justina Klyvienė Founder and managing partner of Future Leadership Innovation Lab, a co-founder of Alter State, an innovation expert, author, and organiser of the first Women's Innovation Sprint in Lithuania and the Women for Global Challenges program. She is actively working to encourage more people to innovate. She has studied innovation at the Massachusetts Institute of Technology (MIT), the Royal College of Art in London, INSEAD, IDEO, the Design Academy in Amsterdam, etc. Justina has more than 10 years of experience in leading diverse teams and spends hundreds of hours every year consulting and running innovation labs, hackathons, and sprints. She has worked with Bloomberg Philanthropies and was the innovation expert for their Mayor Challenge 2021, where the project won $1 million to implement the idea. Her clients range from start-ups to governments (the UK, Lithuanian governments). She is an active participant in social initiatives, a mentor, and an expert in various projects.
Birutė Sabatauskaitė
Equal Opportunities Ombudsperson at the Office of the Equal Opportunities Ombudsperson of the Republic of Lithuania
Birutė Sabatauskaitė is the Equal Opportunities Ombudsperson since April 1st, 2021. Before that, she was a director of the Lithuanian Centre for Human Rights, lawyer and advocacy officer. She is an advocate, researcher and trainer in gender equality, intersectionality, non-discrimination, anti-racism, rights of LGBTI+ persons and prevention of gender-based violence. In her current position, as the Equal Opportunities Ombudsperson, she investigates complaints, carries out investigations on her own initiative in cases of discrimination, including harassment and sexual harassment; performs independent research, related to discrimination, and independent surveys on discrimination, provides conclusions and recommendations on any issue related to discrimination; carries out preventive and educational activities.
Vytautas Ašeris
Director Of Engineering at Vinted
For the last 15 years, Vytautas has been balancing three worlds: academic, professional and personal. Academic: as a partnership professor at Vilnius University he teaches courses in Ethics and Professional Conduct and in Communication Skills. Professional: via industries of telco, banking and online marketplaces he keeps being amused by the wonderful world of IT. Personal: with his wife Giedre (who works in the finance industry) they are travelling through life with their soon-to-be 6yr old son Kostas, who is having a blast in every minute possible :)
Žydrūnė Vitaitė
Head of Sales at ELDES / Co-Founder at Women Go Tech
Žydrūnė Vitaitė's experience includes business development and operations in technological companies and leadership roles both in business and NGOs. She is the Head of Sales at ELDES (an engineering company in the security/IoT industry) and the Co-founder of the Women Go Tech initiative – the first mentorship program in Lithuania to encourage women to choose their careers in ICT and engineering. The program is patronized by the President of Lithuania Dalia Grybauskaitė, supported by international corporations such as Google.org and recognized in media (www.womengotech.lt) Žydrūnė Vitaitė is a speaker at local and global events on topics of women empowerment, gender equality, women in tech, men role in gender parity, community building, youth engagement, tech business development.
Laima Šlapkauskaitė – Gaušienė
Gallup Certified Clifton Strengths Coach / OVC Consulting Consultant
Laima brings 10+ years of international experience working with global teams, where diversity becomes the engine for innovation. For this event, she joins her global professional community by asking how leaders can build and engage diverse teams to innovate together in the most effective way.
Dr. Inga Popovaitė
Researcher at Kaunas University of Technology
Dr. Inga Popovaitė (Sociology PhD, the University of Iowa) is a researcher at Kaunas University of Technology Faculty of Social Sciences, Art, and Humanities and a recipient of the Marius Jakulis Jason scholarship. She studies group behaviour in mixed-gender groups in isolated, confined, and extreme environments. Her research has been published in Acta Astronautica and the Journal of Human Performance in Extreme Environments.
Šarūnė Karmonaitė
Baltic Marketing Project Manager at Schneider Electric
Šarūnė is a marketing project manager and has a degree in mechanical engineering. In addition to the daily tasks, Šarūnė is a Diversity & Inclusion ambassador in Schneider Electric Baltics, working to increase awareness of gender equality and LGBTQ+ topics amongst the employees in the Baltic countries.
Meet the Conference Moderators
Jurgita Ribinskaitė - Glatzer
Founder and CEO of Geri Norai
Jurgita Ribinskaitė - Glatzer is a well-recognized face of Lithuanian civil society. Jurgita has more than 20 years of experience working in the non-governmental sector locally and internationally. The organization "Geri norai LT" founded by Jurgita contributes to the creation of a better ecosystem for social business in Lithuania, implements capacity-building programs for civic organizations, increases the understanding of corporate social responsibility, social impact, and its measurement.
Jurgita Kuprytė
Co-founder of SOPA
Jurgita Kuprytė is a co-founder of the social employment agency SOPA which for 15+ years made it easier for organisations to employ people with fewer opportunities. Together with colleagues, she creates chances for everyone despite differences to participate in the labour market and society. Jurgita is a disability employment expert and advocates for inclusive workplaces for people with disabilities. She loves to bring employers and job seekers together to look for ways of understanding each other's needs and find solutions. She believes that differences enrich organizations therefore she is one of the initiators of the Lithuanian Diversity Charter.
Andželika Rusteikienė
CEO at Junior Achievement Lithuania
Meet the Conference Panelists
Ieva Valeškaitė
Vice-Minister of the Economy and Innovation of the Republic of Lithuania
Ieva Valeškaitė is the Vice – Minister of Economy and Innovation of the Republic of Lithuania. Previously, Ieva has served in Ministry as an adviser to the Minister. Since joining the position of Vice - Minister, I. Valeškaitė has been in charge of better regulation and business supervision, of the business tax environment. As well, after joining the team, the Vice – Minister has established an economic analysis unit in the Ministry. The Vice - Minister has 10 years of work experience in the fields of economic policy analysis, business regulation and taxation, and has implemented tax projects in the Lithuanian and foreign non-governmental sectors. I. Valeškaitė worked for five years at the Lithuanian Free Market Institute as a senior policy expert, curating projects related to improving the business environment, increasing the quality of legislation and the transparency of the tax system. From 2012 to 2015, she worked in the Foreign and European Union Affairs Division of the Office of the Government of the Republic of Lithuania.
Vaidas Lukoševičius
Country Managing Director of Rimi Lietuva
Vaidas has been working for 16 years in Rimi and brings with him a diversity of leadership experiences acquired in RIMI both locally and in pan-Baltic roles. He has successfully developed businesses and organizations across different functional areas and different business contexts, such as his past roles as Category Management Director in Lithuania, Baltic Dry Sourcing Director, and E-commerce format director.
Rugilė Trumpytė
CEO of Lithuanian Diversity Charter
Rugilė Trumpytė is the CEO of the Lithuanian Diversity Charter and a public policy expert with more than 13 years of professional experience in the fields of equal rights, transparency, accountability, and inclusiveness. During the last decade, she has prepared tailored roadmaps for organisations, seeking to become more open and engaging. She is also evaluating Lithuania's commitments to create an open, inclusive, and accountable public sector for the Open Government Partnership.
Elena Salamandîc-Alijošienė
Partner at Katalista Ventures
Elena Salamandic-Alijošienė is a partner at Katalista Ventures - a startup accelerator and fund for Triple Top Line startups aiming to have a positive impact on People, Planet and Profit. Elena is a communications expert with 7+ years of experience in B2B marketing & communications, project management, and sustainability advisory. She is passionate about consumer behaviour, cognitive decision-making and their applications in sustainability transformation.
Irma Lukoševičienė
Founder of Gen4Gen / Head of Business Development in Alter State
Over the past 15 years, Irma held a variety of managerial positions in the Service sector. This ranges from the Fitness industry through to the Funeral business. She is an Experienced Customer Service Manager with a demonstrated history of working in the health, wellness and fitness industry. She is skilled in Customer Service, Sales, Marketing, Project and Operational Management. Strong community and social services professional with a background in Law and Business Administration. Strong supporter and speaker on women empowerment, age tech, longevity and gender equality. Irma is a member of the EU Tech Chamber Women in Tech Alliance.
Gintarė Rimolaitytė
CEO, Co-founder at Know Your Food / Head of Commerce at Oxylabs
Travelling aficionado specialising in business development, project and account management. Interested in sustainable food, farm-to-table concepts and trying to help people navigate through the supermarket shelves for more sustainable options.
Indrė Bimbirytė-Yun
Sustainability Projects Manager at Telia Lietuva
Indrė Bimbirytė-Yun is an experienced Sustainability Projects manager, leading the development and implementation of Telia Lietuva's sustainability strategy. Having been with the industry for over 8 years, Indre knows the telecommunications and technology industry very well, which is key in leading the improvement on a large scale. She is also taking an active part in sharing her knowledge on Sustainability as a lecturer at Sustain Academy and LAVA (Lithuanian Sustainable business association) as well as many other forums. Indrė holds a Master's degree in International Law (Vilnius University) and a Master's degree in Public Policy and Management from the Institute of Development of the Republic of Korea in Seoul.
Jokūbas Jasas
Junior Achievement Lithuania alumni / CEO at Bloop
Jokūbas Jasas is a student of Vilnius Jesuit Gymnasium and Junior Achievement Lithuania alumni. His business experience started when he and his team started developing a mobile application called Bloop. Bloop is a tool that creates automatic text summaries to help students do better at school. Bloop has recently won second place in SEB Growth Programme. Jokūbas Jasas had also spoken about his experience in conferences like TEDx.
Register now
Date and venue:
28 April, at Danske Campus (Saltoniškių g. 7b, Vilnius, Lithuania) / Online